Bone Replacement Grafts at Advanced Dental Partners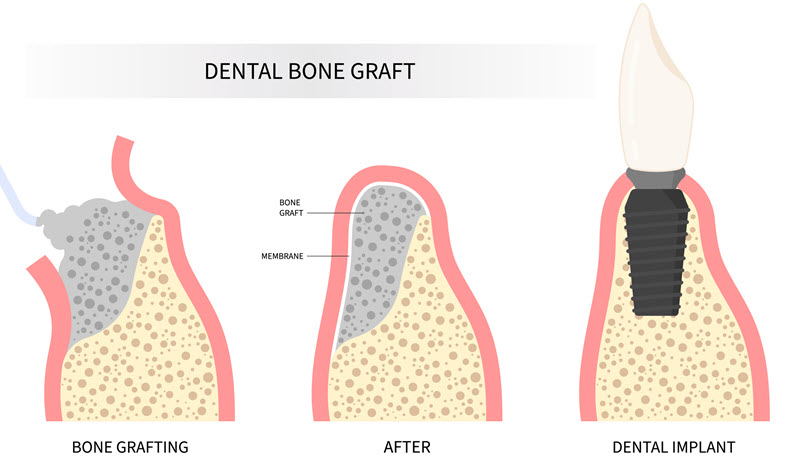 Bone replacement grafts, also known as bone grafting, is a surgical procedure used to restore or augment bone in areas where bone loss has occurred. It is commonly performed in dentistry to provide a solid foundation for dental implants or to improve the support of natural teeth.
During the procedure, bone material, either from the patient's own body, a donor, or synthetic sources, is placed in the deficient area. Over time, the graft material integrates with the existing bone, promoting new bone growth. This process creates a stable and supportive structure for dental implants or to counteract bone loss due to conditions like periodontal disease.
Bone replacement grafts are crucial for successful dental implant placement, allowing individuals with inadequate bone volume to enjoy the benefits of implant-supported teeth. The procedure's success depends on proper healing, post-operative care, and adherence to dentist's instructions.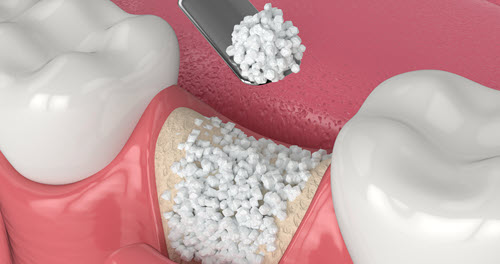 What Our Patients Say About Us
Verified Endorsements, Testimonials, Comments, and Reviews
Advanced Dental Partners
401 Port View Dr.
Suite B
Harrisburg, PA  17111
Office: 717-564-7010
Monday: 8:00am – 6:00pm
Tuesday: 9:00pm – 5:00pm
Wednesday: 8:00am – 6:00pm
Thursday: 8:00am – 5:00pm
Friday: 8:00am – 1:00pm
Saturday: 9:00am – 1:00pm (Occasional)