Dental Implants (Placement) at Advanced Dental Partners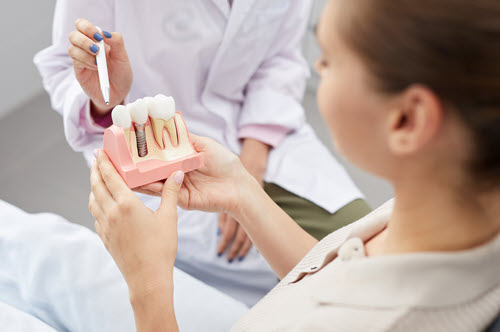 Dental implant placement is a sophisticated and transformative procedure used to replace missing teeth with natural-looking and functional prosthetics. It involves the surgical insertion of titanium or titanium alloy posts directly into the jawbone, mimicking the function of tooth roots. These implants provide a stable foundation for attaching custom-made crowns, bridges, or dentures, effectively restoring both the appearance and functionality of a complete smile.
The process begins with a comprehensive assessment of the patient's oral health and bone structure, followed by the surgical placement of the implant into the jawbone. Over time, the implant fuses with the bone through a process called osseointegration, ensuring a strong and permanent anchor for the replacement tooth. After successful integration, an abutment is attached to the implant, serving as a connector for the final restoration.
Dental implant placement offers numerous benefits, including improved chewing ability, speech, and facial appearance. The success of the procedure is influenced by factors like overall health, bone density, and proper oral hygiene. Consulting with a qualified dental professional is essential to determine candidacy and create a personalized treatment plan for achieving a natural and functional smile restoration.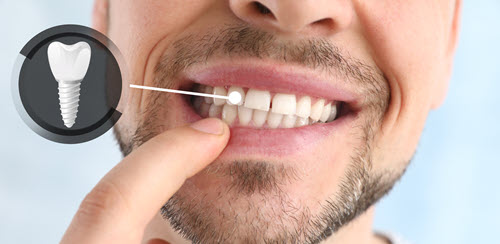 What Our Patients Say About Us
Verified Endorsements, Testimonials, Comments, and Reviews
Advanced Dental Partners
401 Port View Dr.
Suite B
Harrisburg, PA  17111
Office: 717-564-7010
Monday: 8:00am – 6:00pm
Tuesday: 9:00pm – 5:00pm
Wednesday: 8:00am – 6:00pm
Thursday: 8:00am – 5:00pm
Friday: 8:00am – 1:00pm
Saturday: 9:00am – 1:00pm (Occasional)