Dentures at Advanced Dental Partners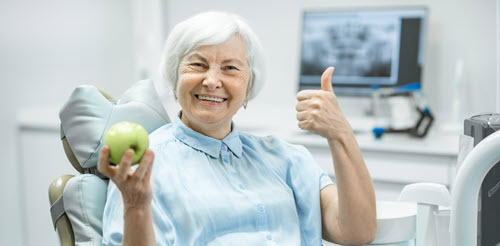 Dentures are removable oral prosthetics designed to replace missing teeth and restore oral function and aesthetics. They come in two main types: complete dentures, used when all teeth are missing, and partial dentures, employed when some natural teeth remain.
Complete dentures consist of a full set of artificial teeth attached to an acrylic base that fits over the gums. Partial dentures have replacement teeth attached to a metal or acrylic framework, which is clasped onto existing teeth for stability.
The process involves taking digital scans or impressions of the mouth and creating custom-fitted dentures that match the individual's mouth shape, bite, and facial features. While dentures might take some time to adjust to, they offer benefits like improved chewing, speaking, and facial appearance. However, they require proper maintenance and regular adjustments to ensure a comfortable fit as the mouth's structure changes over time. Dentures remain a popular solution for those seeking affordable and non-invasive options for tooth replacement.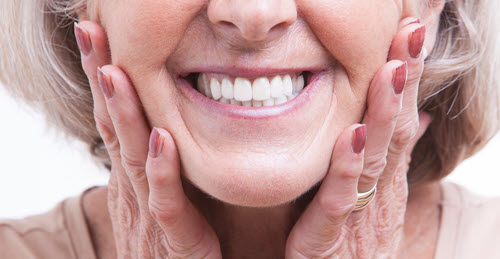 What Our Patients Say About Us
Verified Endorsements, Testimonials, Comments, and Reviews
Advanced Dental Partners
401 Port View Dr.
Suite B
Harrisburg, PA  17111
Office: 717-564-7010
Monday: 8:00am – 6:00pm
Tuesday: 9:00pm – 5:00pm
Wednesday: 8:00am – 6:00pm
Thursday: 8:00am – 5:00pm
Friday: 8:00am – 1:00pm
Saturday: 9:00am – 1:00pm (Occasional)