Dental Sports Guards at Advanced Dental Partners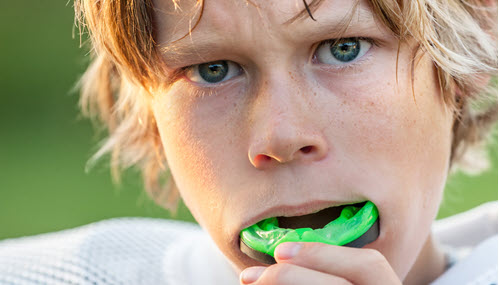 Dental sports guards, commonly referred to as mouthguards or sports mouthpieces, are protective devices designed to shield teeth, gums, and oral structures during athletic activities. They are particularly essential for high-contact sports such as football, hockey, boxing, and martial arts, as well as for activities like basketball, soccer, and even recreational biking.
These custom-fit or boil-and-bite appliances create a cushioning layer that absorbs impact forces, reducing the risk of dental injuries like broken teeth, fractured jaws, and soft tissue damage. Dental sports guards also help prevent concussions by providing a buffer between the upper and lower jaws during sudden impacts.
Properly fitting mouthguards offer a comfortable and secure fit, enabling athletes to breathe and communicate effectively while maintaining protection. They can also be personalized with team colors or logos. Dental sports guards are crucial components of safety equipment for athletes of all ages, reducing the potential for dental emergencies and minimizing the need for costly dental repairs. Seeking guidance from a dentist ensures the right type of mouthguard for each individual's sports activity and provides optimal protection for oral health.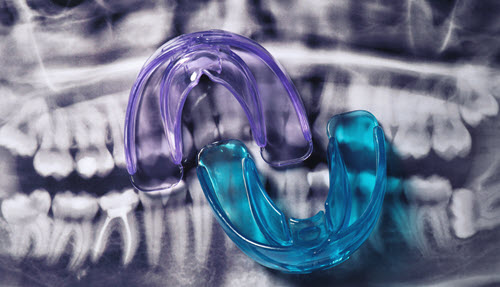 What Our Patients Say About Us
Verified Endorsements, Testimonials, Comments, and Reviews
Advanced Dental Partners
401 Port View Dr.
Suite B
Harrisburg, PA  17111
Office: 717-564-7010
Monday: 8:00am – 6:00pm
Tuesday: 9:00pm – 5:00pm
Wednesday: 8:00am – 6:00pm
Thursday: 8:00am – 5:00pm
Friday: 8:00am – 1:00pm
Saturday: 9:00am – 1:00pm (Occasional)