Digital Dental Scans (with iTero™ Scanner) at Advanced Dental Partners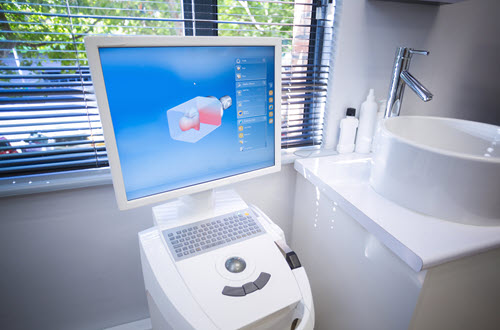 The digital iTero™ Scanner is a cutting-edge technology used in modern dentistry for creating precise and accurate digital impressions of a patient's teeth and oral structures. Unlike traditional impression methods that involve using putty-like materials, the iTero Scanner employs a handheld wand to capture high-resolution 3D images of the teeth and gums. This process is comfortable and non-invasive, eliminating the discomfort and gag reflex often associated with traditional impressions.  Digital dental scans have revolutionized the process.
The digital impressions generated by the iTero Scanner provide detailed and real-time visuals, allowing dentists to view the patient's oral anatomy from various angles. These digital impressions are then used for a range of dental procedures, including creating crowns, bridges, Invisalign aligners, and other orthodontic treatments.
The iTero Scanner enhances the precision of treatment planning and reduces the need for retakes due to inaccuracies, leading to more efficient and streamlined dental procedures. Patients also benefit from a more comfortable experience and quicker turnaround times for their dental appliances. Overall, the iTero Scanner represents a significant advancement in dental technology, improving patient care and treatment outcomes.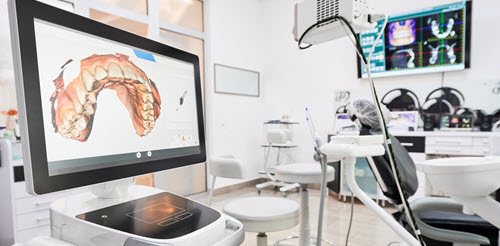 What Our Patients Say About Us
Verified Endorsements, Testimonials, Comments, and Reviews
Advanced Dental Partners
401 Port View Dr.
Suite B
Harrisburg, PA  17111
Office: 717-564-7010
Monday: 8:00am – 6:00pm
Tuesday: 9:00pm – 5:00pm
Wednesday: 8:00am – 6:00pm
Thursday: 8:00am – 5:00pm
Friday: 8:00am – 1:00pm
Saturday: 9:00am – 1:00pm (Occasional)