Orthodontics Dentistry at Advanced Dental Partners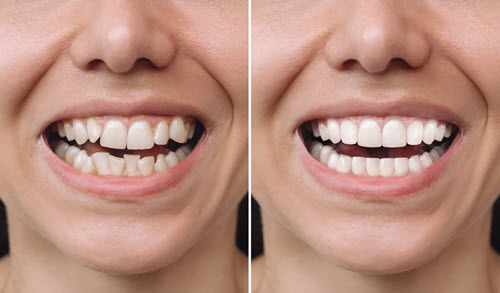 Orthodontics is a specialized branch of dentistry focused on correcting misaligned teeth and jaw irregularities to improve both oral health and aesthetics. Through various techniques and appliances, orthodontists aim to create a harmonious bite, enhancing the overall function and appearance of the mouth.
Orthodontic treatment typically involves the use of braces, clear aligners like Invisalign, retainers, and other devices to gradually shift teeth into their desired positions. These methods apply controlled pressure to move teeth and align jaws properly.
Beyond cosmetic benefits, orthodontics addresses issues like crowded or spaced teeth, overbites, underbites, crossbites, and more. Correcting these problems can lead to better oral hygiene, reduced risk of cavities and gum disease, and improved speech and chewing functionality.
Orthodontic treatment plans are tailored to individual needs, with regular appointments to monitor progress and adjust appliances. Modern advancements have made orthodontic treatment more comfortable and efficient than ever before, allowing patients of all ages to achieve healthier, straighter smiles and improved overall oral well-being.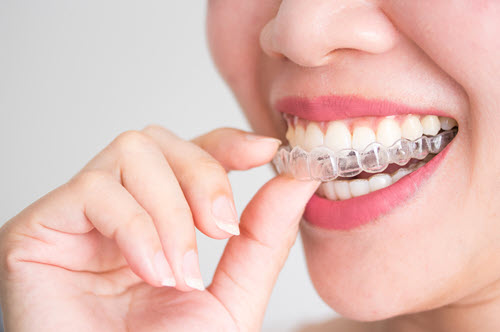 What Our Patients Say About Us
Verified Endorsements, Testimonials, Comments, and Reviews
Advanced Dental Partners
401 Port View Dr.
Suite B
Harrisburg, PA  17111
Office: 717-564-7010
Monday: 8:00am – 6:00pm
Tuesday: 9:00pm – 5:00pm
Wednesday: 8:00am – 6:00pm
Thursday: 8:00am – 5:00pm
Friday: 8:00am – 1:00pm
Saturday: 9:00am – 1:00pm (Occasional)