Oral Surgery at Advanced Dental Partners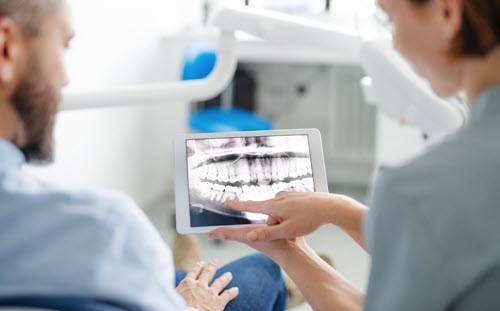 Oral surgery encompasses a range of surgical procedures performed in the mouth and jaw region to address various dental and oral health issues. It involves interventions such as tooth extractions, including wisdom teeth removal and dental implant placement.
Before undergoing oral surgery, a comprehensive evaluation and consultation with a qualified dental surgeon are crucial to determine the most suitable treatment plan. Modern techniques and anesthesia ensure patient comfort and safety during these procedures. Recovery times vary depending on the complexity of the surgery. Proper post-operative care, including following dietary restrictions and hygiene practices, is essential to promote successful healing. Oral surgery plays a significant role in maintaining oral health and restoring optimal functionality for patients.
What Our Patients Say About Us
Verified Endorsements, Testimonials, Comments, and Reviews
Advanced Dental Partners
401 Port View Dr.
Suite B
Harrisburg, PA  17111
Office: 717-564-7010
Monday: 8:00am – 6:00pm
Tuesday: 9:00pm – 5:00pm
Wednesday: 8:00am – 6:00pm
Thursday: 8:00am – 5:00pm
Friday: 8:00am – 1:00pm
Saturday: 9:00am – 1:00pm (Occasional)