Endodontics Dentistry at Advanced Dental Partners
Endodontics is a specialized branch of dentistry focused on the diagnosis, treatment, and management of issues related to the inner structures of teeth, such as the pulp and root canals. The most common procedure in endodontics is root canal treatment, which involves removing infected or damaged pulp from the tooth's interior, cleaning and disinfecting the canal, and sealing it to prevent further infection.
Endodontists, who are specialized dentists, are trained to perform these procedures with precision and expertise. They utilize advanced techniques and tools like digital imaging to ensure accurate diagnosis and treatment. Endodontic treatment is often recommended to save a severely damaged tooth from extraction, alleviating pain, and preventing the spread of infection to surrounding tissues.
Endodontics plays a crucial role in preserving natural teeth and maintaining oral health by treating the internal issues that can compromise the viability of teeth.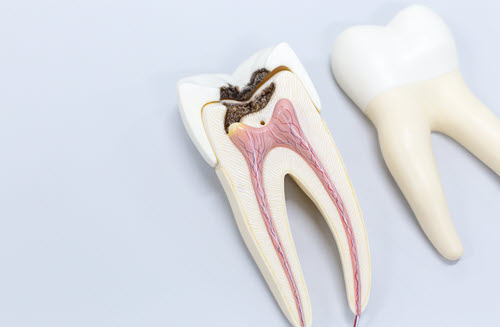 What Our Patients Say About Us
Verified Endorsements, Testimonials, Comments, and Reviews
Advanced Dental Partners
401 Port View Dr.
Suite B
Harrisburg, PA  17111
Office: 717-564-7010
Monday: 8:00am – 6:00pm
Tuesday: 9:00pm – 5:00pm
Wednesday: 8:00am – 6:00pm
Thursday: 8:00am – 5:00pm
Friday: 8:00am – 1:00pm
Saturday: 9:00am – 1:00pm (Occasional)