Digital X-Rays at Advanced Dental Partners

Digital dental X-rays are advanced diagnostic tools in dentistry that use digital sensors to capture images of teeth, gums, and the jawbone. Unlike traditional X-rays, digital X-rays produce images quickly and with lower radiation exposure.  These images are instantly available on a computer screen, allowing dental professionals to analyze them in detail and make accurate diagnoses.
Digital X-rays offer advantages such as the ability to enhance and zoom in on specific areas, facilitating early detection of dental issues like cavities, infections, and bone abnormalities. Additionally, the digital format enables easy storage, retrieval, and sharing of patient records. With reduced radiation exposure and increased efficiency, digital dental X-rays are a safer and more environmentally friendly alternative to conventional X-rays, contributing to improved patient care and overall dental practice management.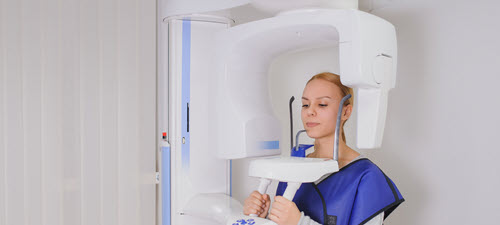 What Our Patients Say About Us
Verified Endorsements, Testimonials, Comments, and Reviews
Advanced Dental Partners
401 Port View Dr.
Suite B
Harrisburg, PA  17111
Office: 717-564-7010
Monday: 8:00am – 6:00pm
Tuesday: 9:00pm – 5:00pm
Wednesday: 8:00am – 6:00pm
Thursday: 8:00am – 5:00pm
Friday: 8:00am – 1:00pm
Saturday: 9:00am – 1:00pm (Occasional)